Tyrion M's quilt &nbsp (Quilt Completed)
Born:
September 2013
Illness:
Down syndrome

Theme: Animals

Quilt delivered: 7th May 2019
Thank you
-
Finished photos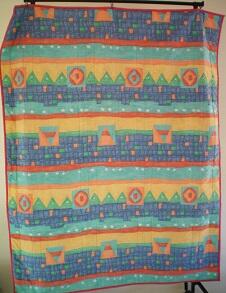 Quilted by:
Diana
Individual squares
Fabric
Card

Stitched by: Beth Filmer
Biography
Tyrion was diagnosed at birth with Down Syndrome. Tyrion is a beautiful young child and he is 5 years old
Tyrion lives at home with his mother and 4 sibling, 3 of which have ASD.
Tyrion is non verbal and currently attending ecdp twice a week.